We have made homemade gifts for Christmas for years.  One of the challenges we have encountered is making gifts for the guys in our lives that they will actually use!
We have put together three gifts for men that are easy to make and economical.  The most expensive gift is roughly $15, and the other two are under $10.  The most powerful tool you will need to use is a drill!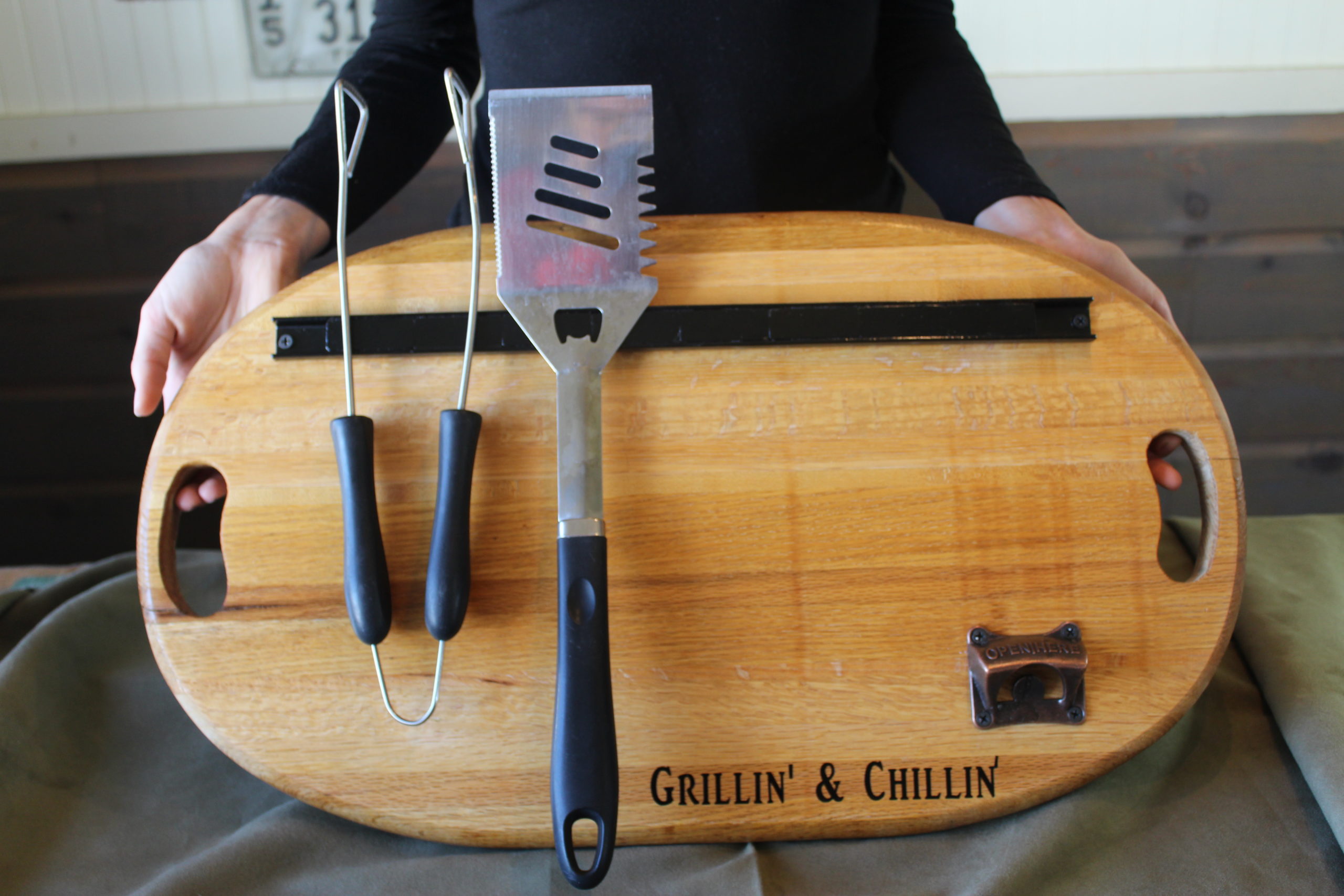 DIY Man Gift #1:  BBQ Utensil Holder
We used a cutting board from the thrift store, and magnet and bottle opener from Amazon.  We placed the links below to the components.  This gift was a huge hit for our son at Christmas.
DIY Man Gift #2:  PVC Organizer for Small Screws and Nails
We made this gift over 20 years ago for my Dad, and he still uses it today.
Parts Needed: 
24″ piece of wood
2″ PVC Pipe
Caps for 2″ PVC
Small Nails
Labels (optional)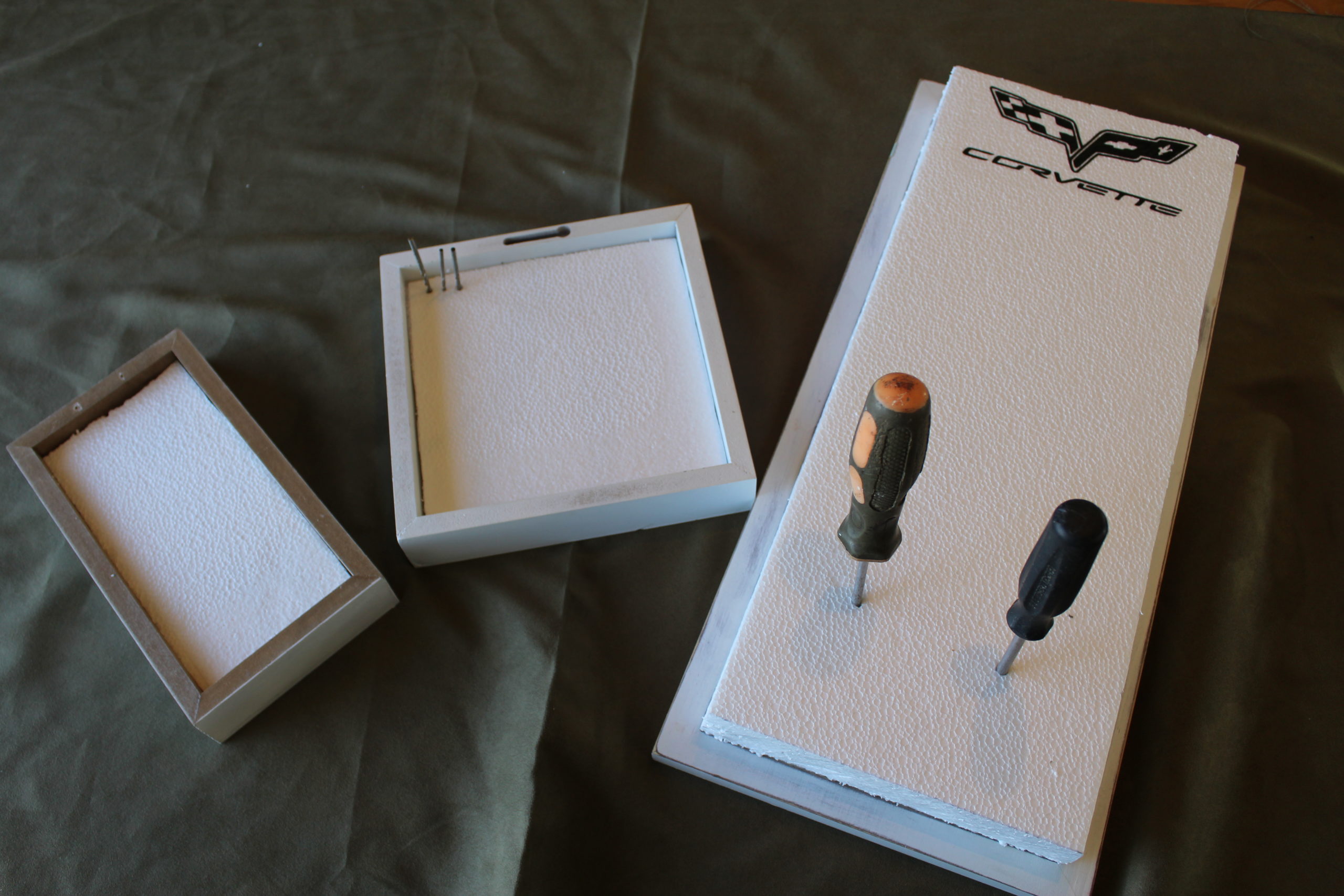 DIY Man Gift #3:  Styrofoam Holder for Small Tools and Bits
This is another gift we made for Christmas years ago, and it is heartwarming to see this still being used in our family's houses over 20 years later.
Parts Needed:
Piece of wood, we used old art work
Caulking
1″ to 3″ thick Styrofoam the same size as your wood
Stickers (optional)
Parts Needed for BBQ Utensil Holder