These adorable felt Easter Bunnies make great candy and goodie holders!
Supplies You Need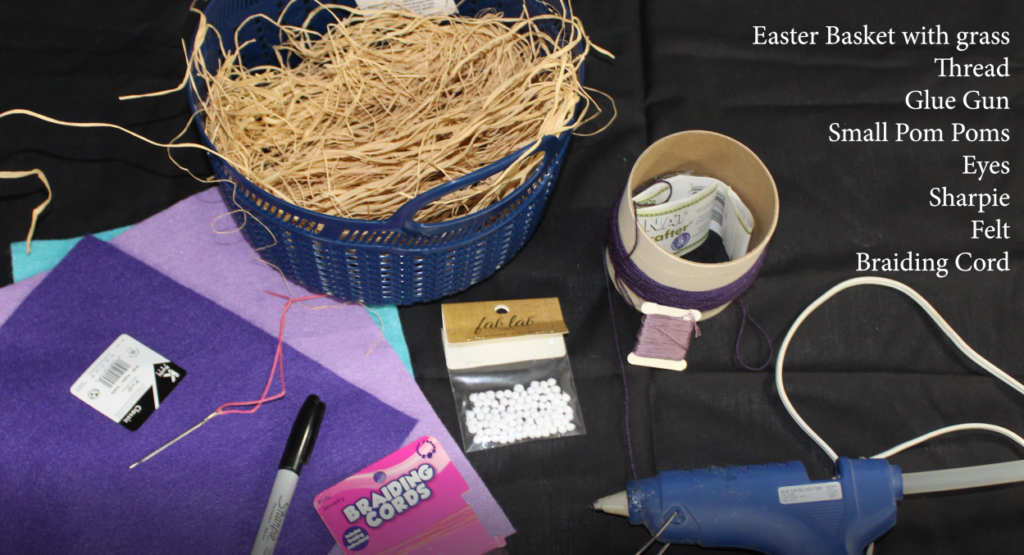 Trace Bunny to Felt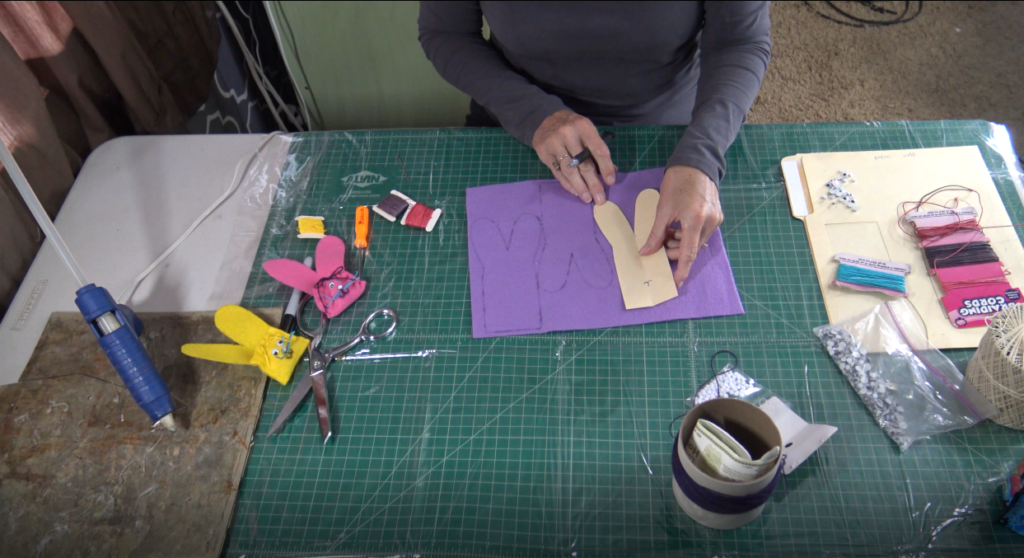 Draw Face on Bunny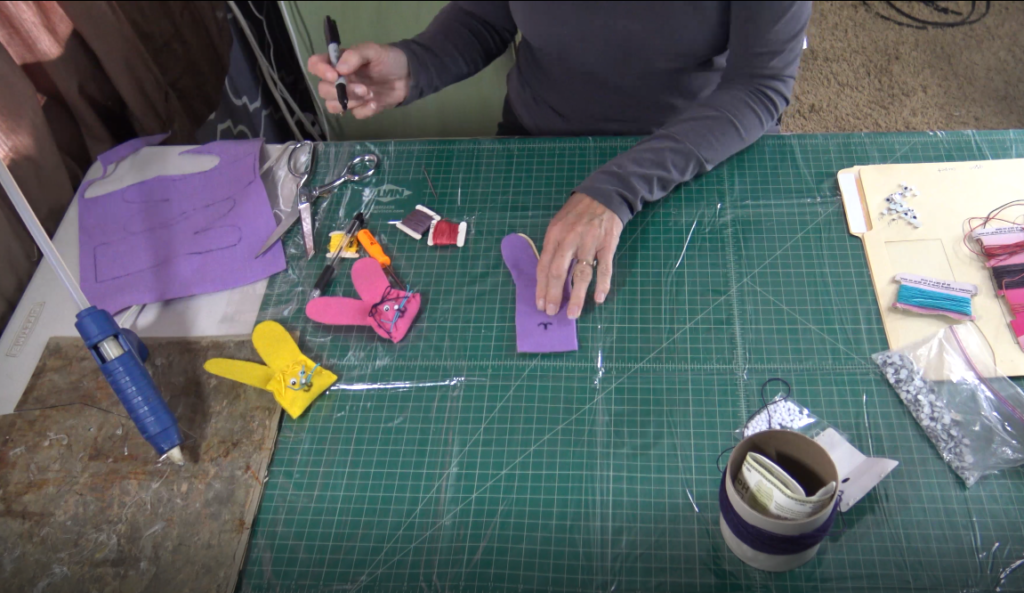 Sew Whiskers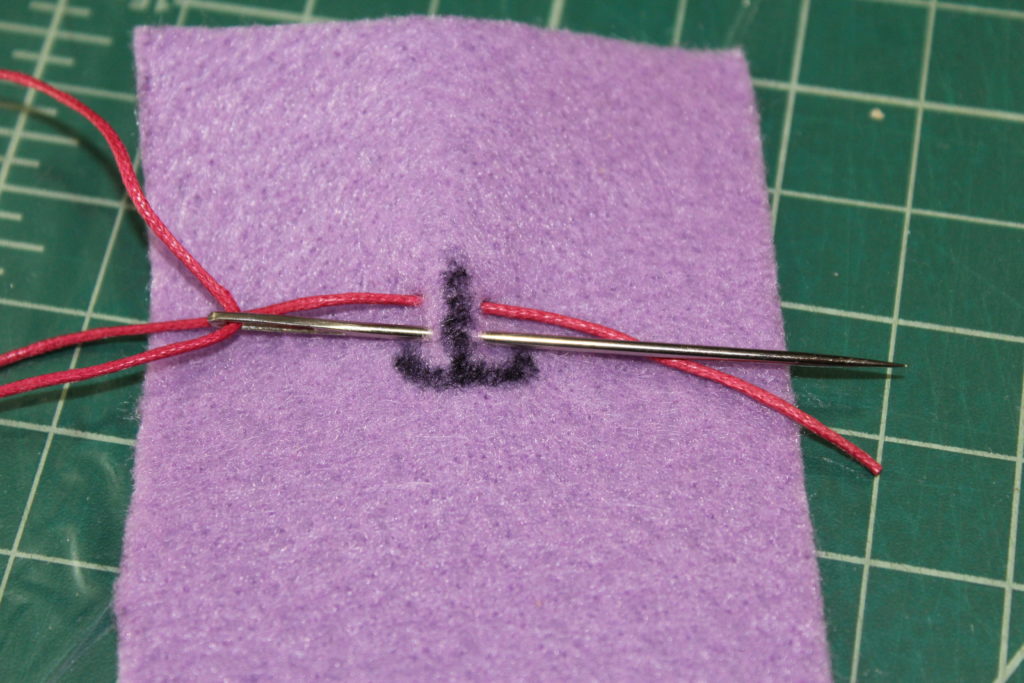 Glue Whiskers, Eyes, & Nose
Use hot glue to glue the whiskers on the back-side to hold them in place.  Place the eyes and pom pom nose in place and attache with hot glue.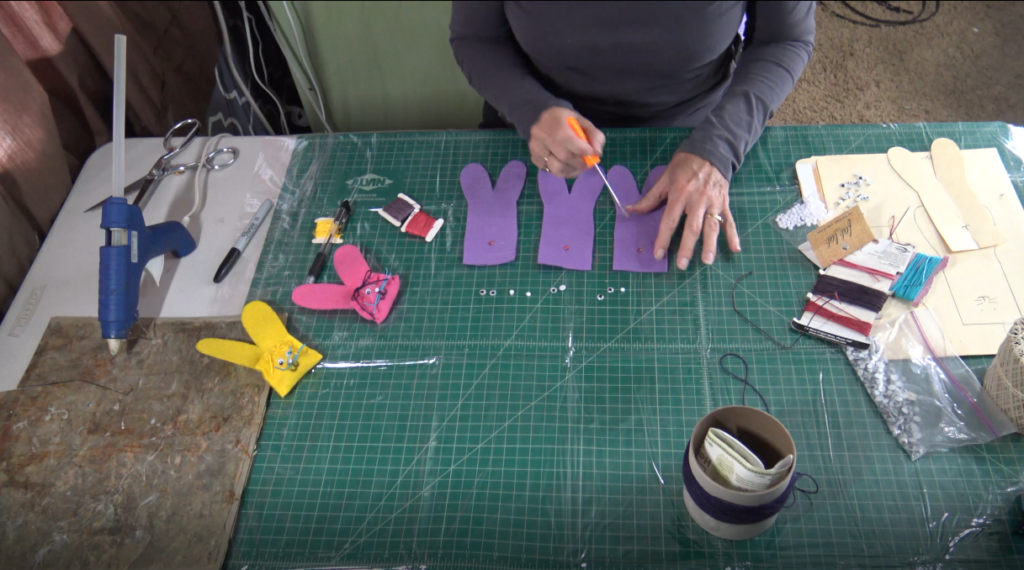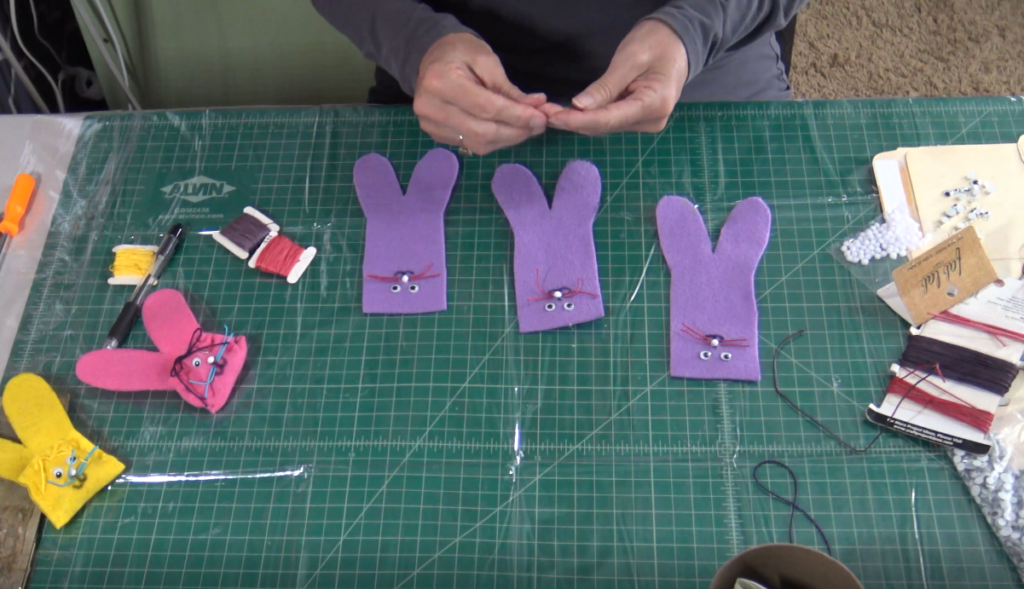 Sew Shut With Thread
Fold up face into place.  Use a needle and thread and sew around perimeter.  Slide the needle through the center to other side to continue sewing up opposite side.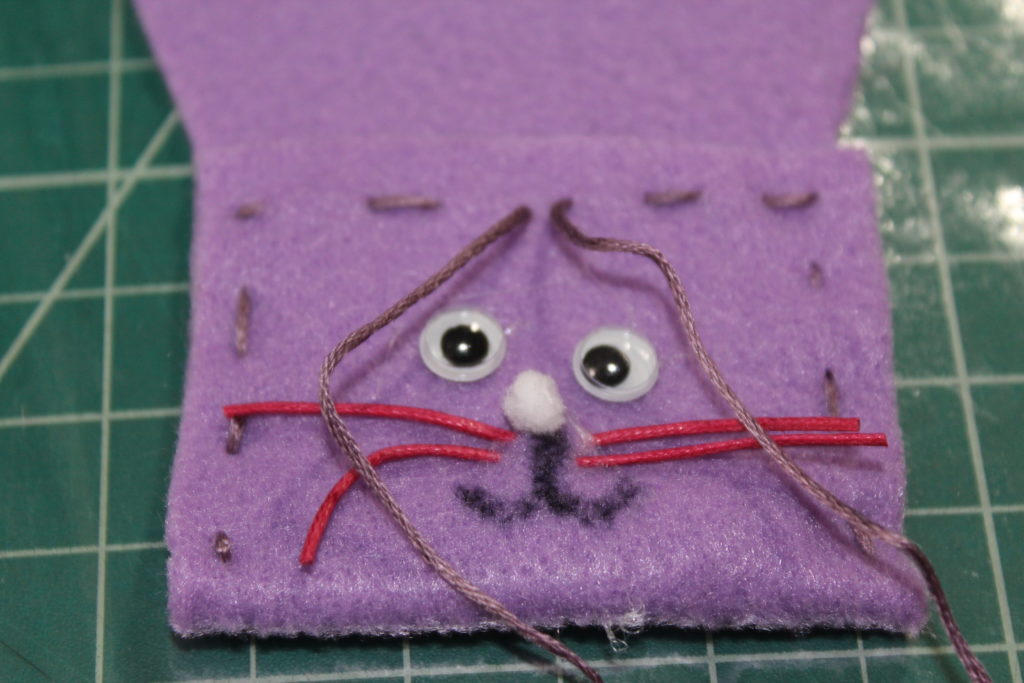 Fill With Candy & Enjoy