We love making rag rugs.  Trying to make one with square corners is a challenge without a good loom.  Watch this video for step by step instructions on how you can make a loom to weave a rag rug.
Materials Needed: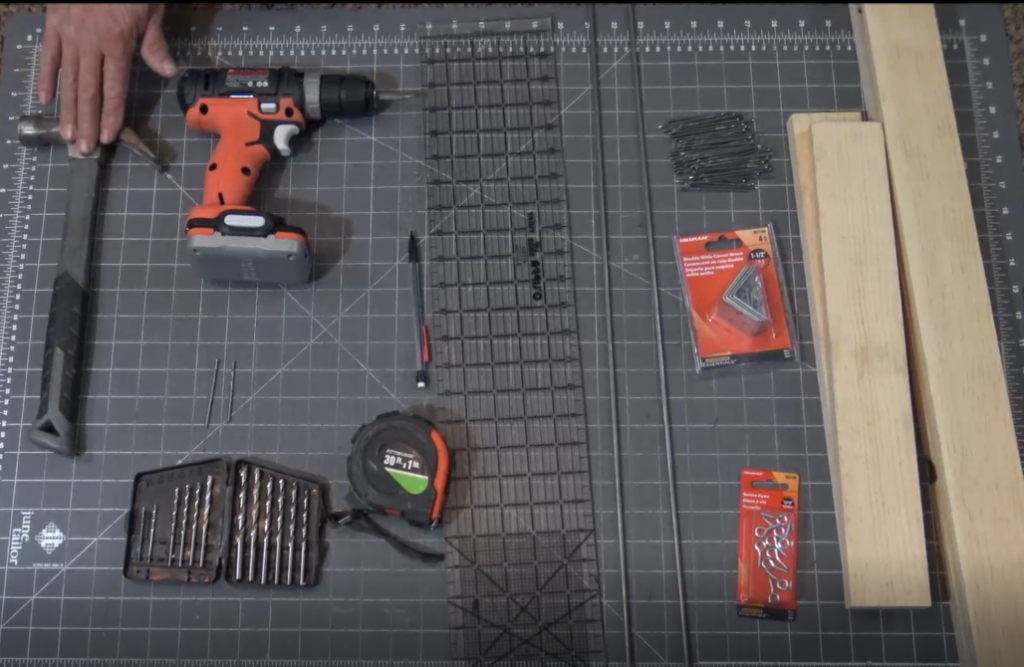 Attach Corner Brackets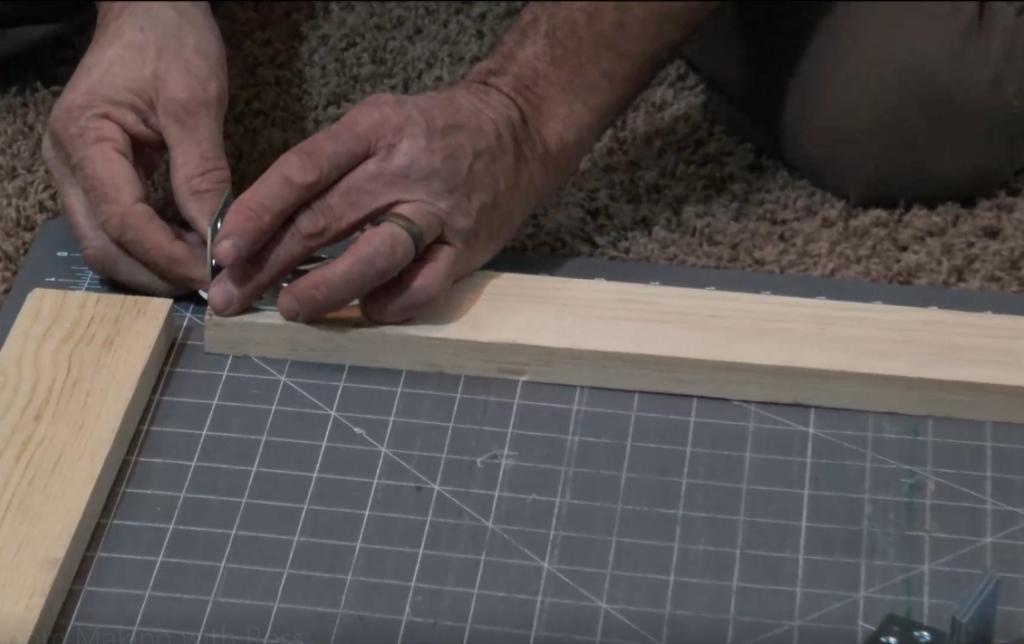 Mark and Drill Nail Holes
Mark in 1/2″ increments on short ends for the finishing nails.  Pre-drill the holes and then pound in nails.  These nails do not need to be the same height.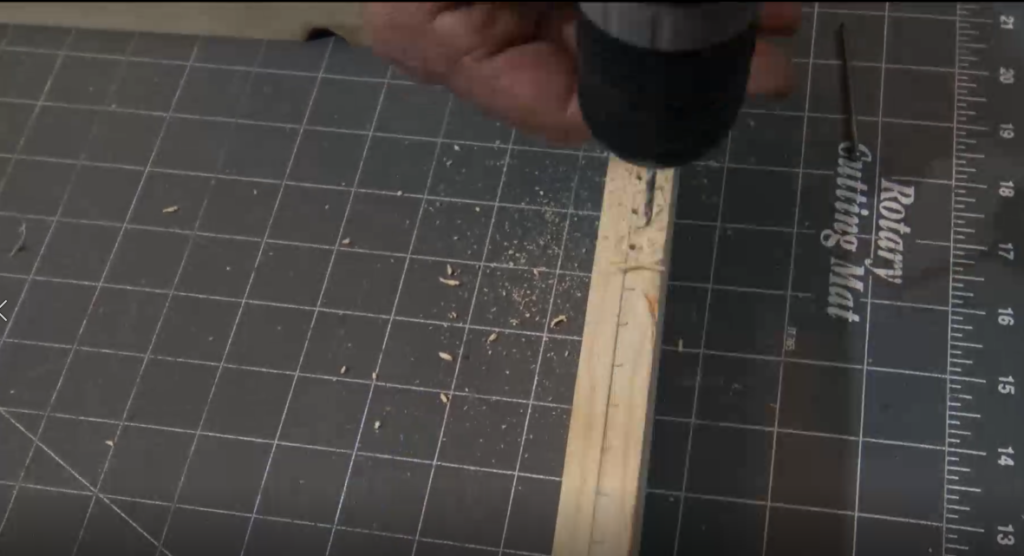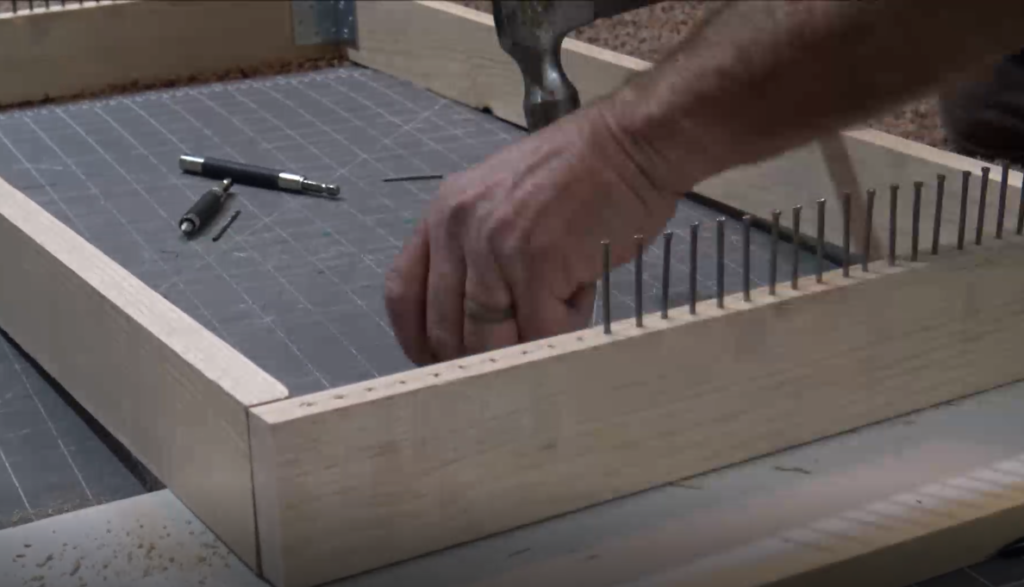 Metal Rods
The secret to making the rugs square is having 1/8″ metal rods on the edges.  These rods are slipped down through eyelets on each of the long edge of the frame.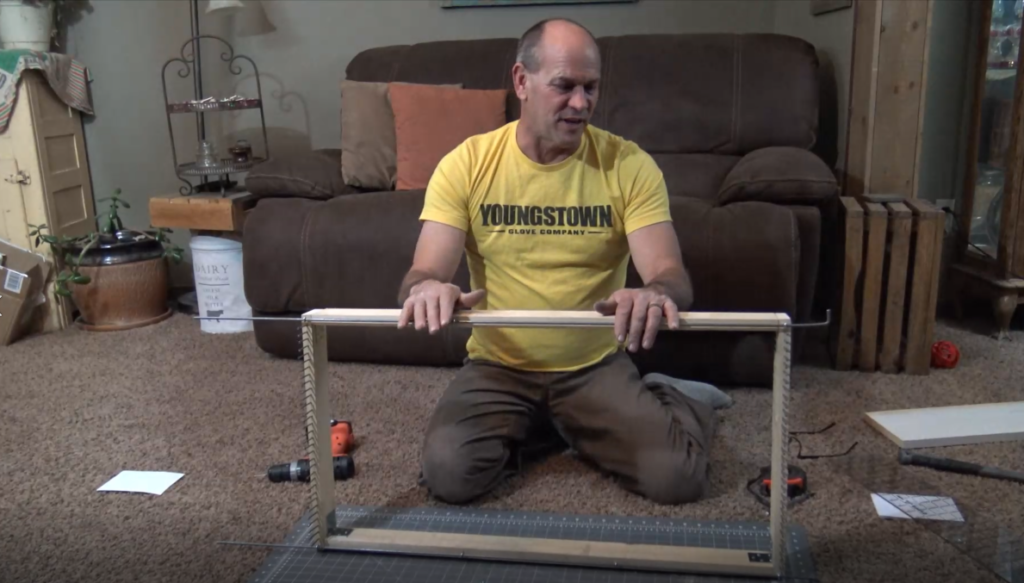 Finished Loom
The looms are not adjustable in size.  So we have made two sizes for me to make rugs with.  The larger loom makes a rug 23″x40″ and the smaller loom makes a rug approximately 17″x30″.  You can make them whatever size meets your needs.
Learn How to Weave a Rag Rug
Our next video shows how to weave the rug using this loom and scrap fabric.  Checkout our YouTube Channel for more videos.