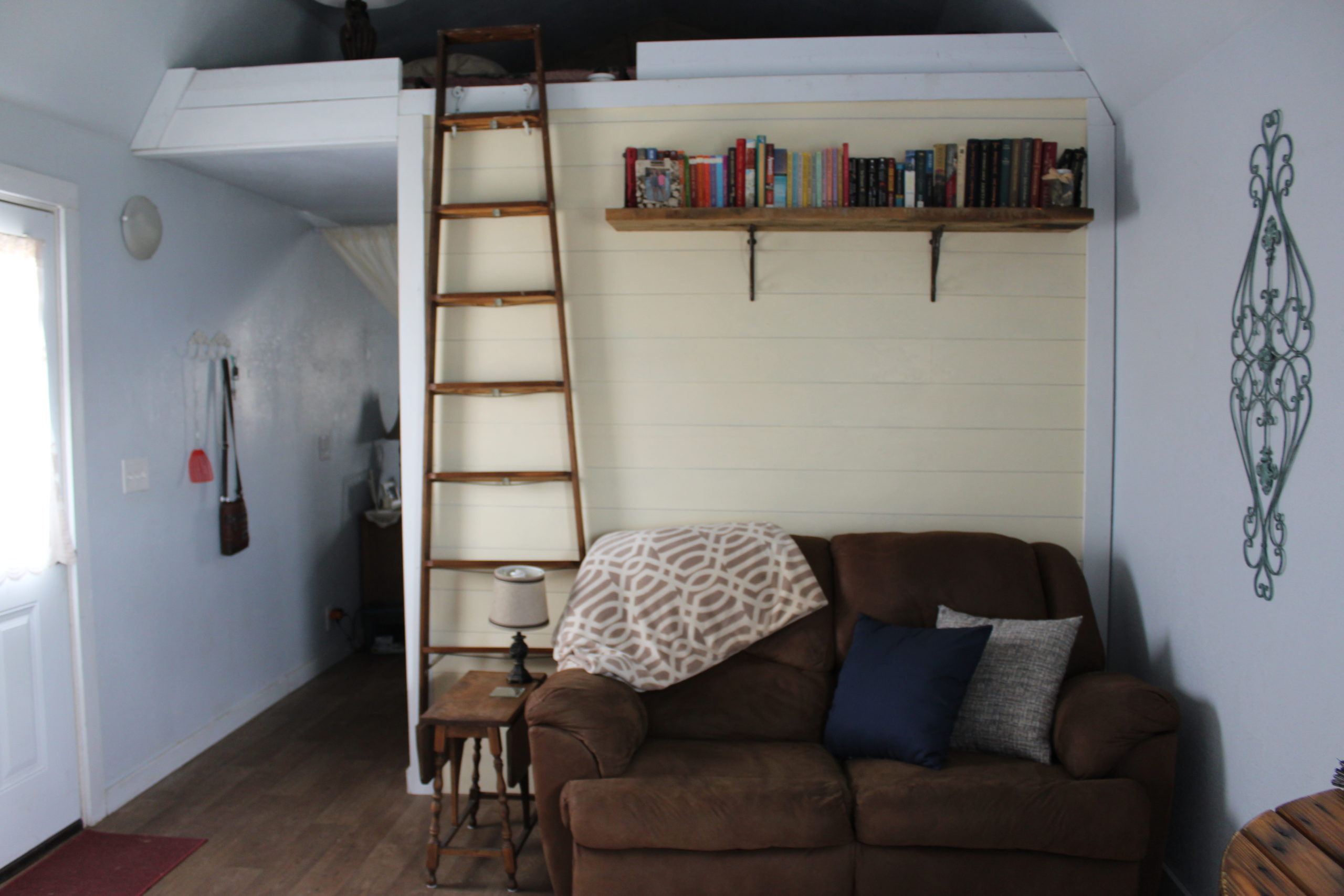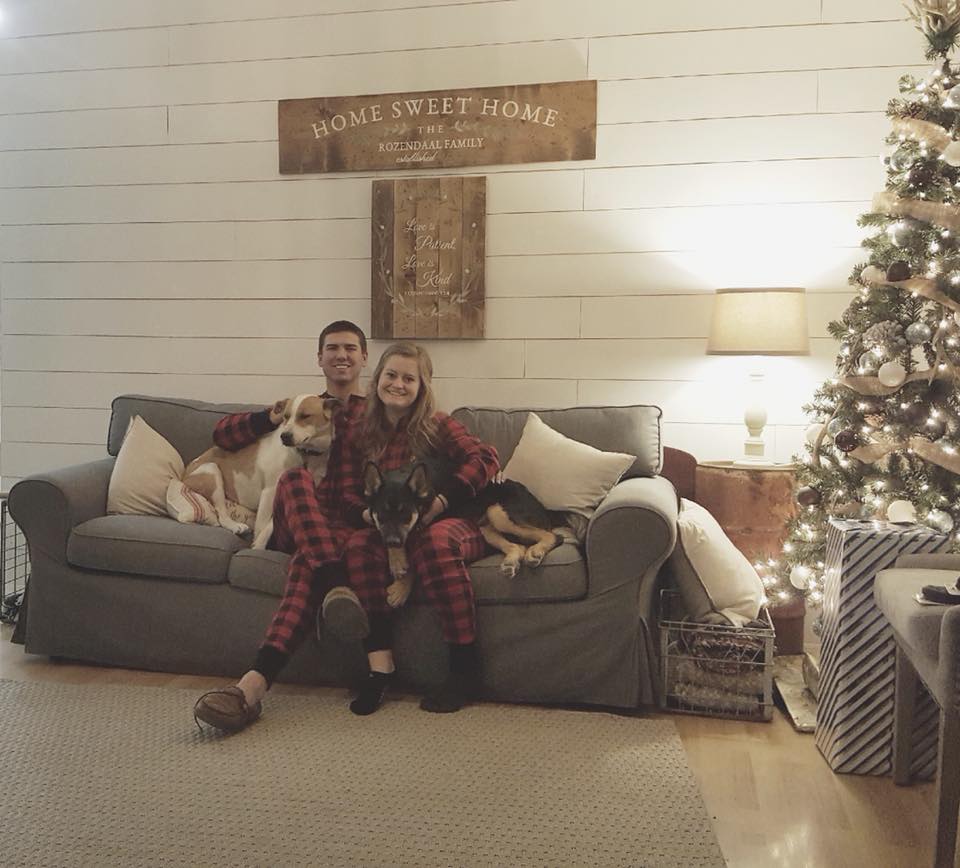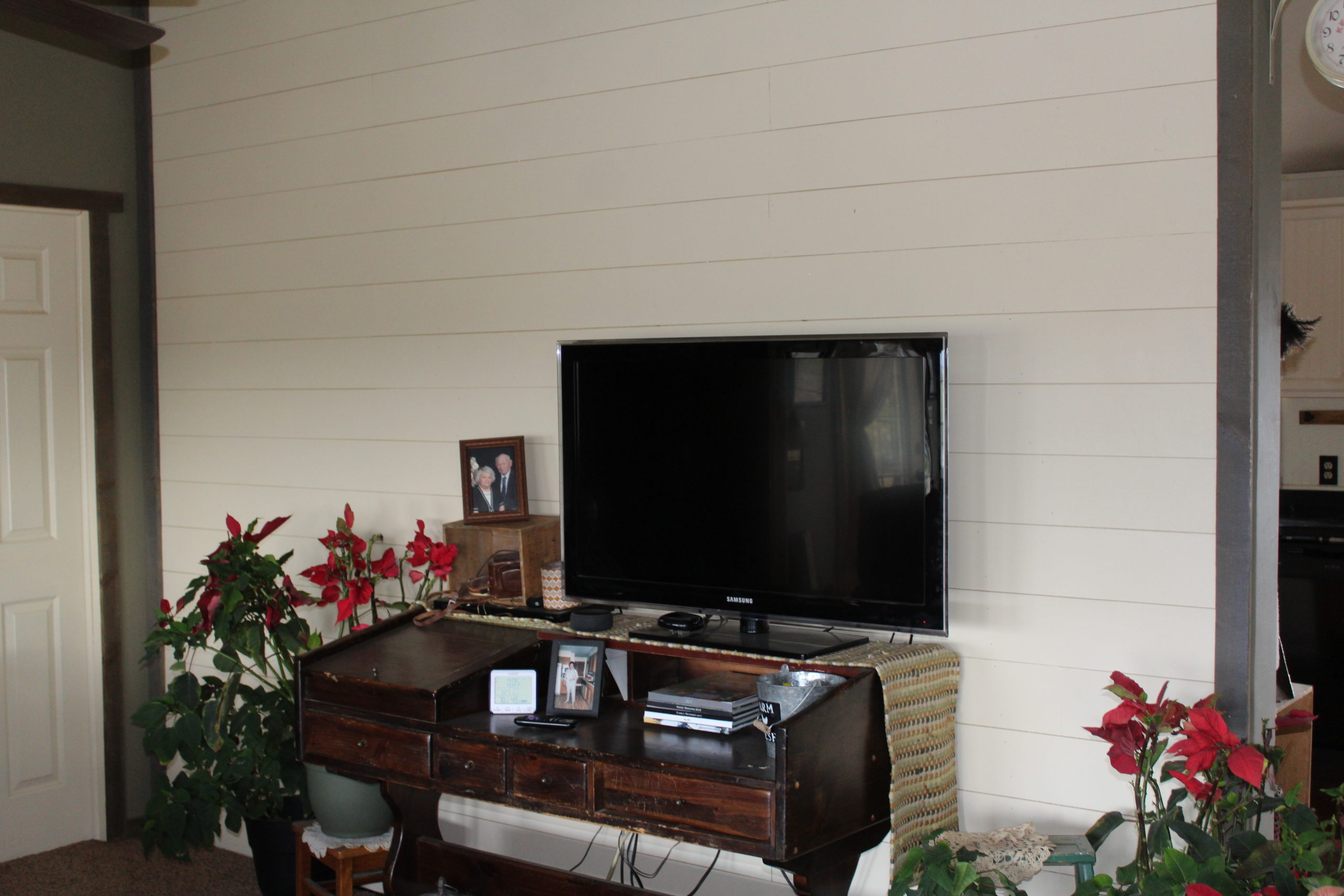 You can use floor underlayment to create a stunning Farmhouse Style Accent Wall. The underlayment comes in 4'x 8′ sheets and can be cut into approximately 5 1/2″ to 6″ strips to provide the perfect faux shiplap wall. Inexpensive and easy!
You can cut the strips yourself, or you can have Home Depot or Lowe's cut them for you. They may charge a little extra if you have a large amount to cut.
You will need brad nails and liquid nails to secure the strips to the wall. We like painting our strips before attaching them to the wall.
Watch the video below on how to install your cheap alternative to shiplap!
How to Install Faux Shiplap