Welcome to DIY on the House.  We are dedicated to helping the 'Average Joe' fix and repair common household items.  We live in Prescott Valley, Arizona, on a 10-acre ranch with our horses and donkey, Earl.  We have run our own plumbing contracting business since 1998.  Being self-employed for over 22 years, many of the years having less income than others, has meant that many repairs and projects had to be 'learned' and not 'hired'.  We loved homeschooling our three children, who are all now adults, and enjoyed teaching them the practical and economical way to running a household.  Hopefully you will enjoy our tips, product reviews, and projects to use in your own home.
Angle stop replacement is a DIY repair you can do! We show how to install a Water Shut off Valve. We like the Quarter Turn Shut Off Valve and show you everything you need to do it yourself! Check out this toilet repair video: https://youtu.be/LddC37OagCc​ SUPPLIES:...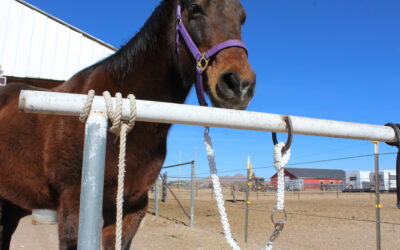 Need to know how to make a rope for horses that is a quick release? This video shows how to make a rope that is a quick release for horses. There are many instructions on how to tie a horse, this is a great answer to the question "do quick release snaps work?" Order...