We found an old full sized headboard and foot board at a yard sale and couldn't wait to make it into a bench for our front porch.
Each headboard will be a little different, but here are some of the steps we took to make a free standing bench that we attached the headboard to the back, to make a one-of-a-kind piece of furniture.
The best way to determine the height of the seat for your bench is to measure a chair.  We used approximately 16-17″ for the height of the seat.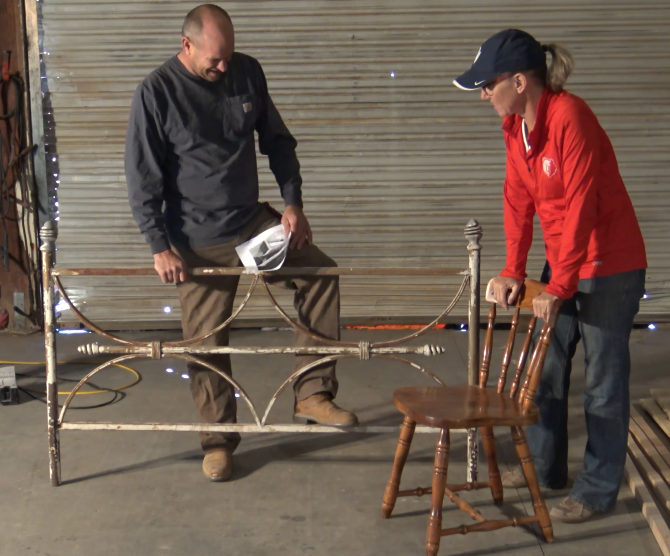 The arms are approximately 23″ deep.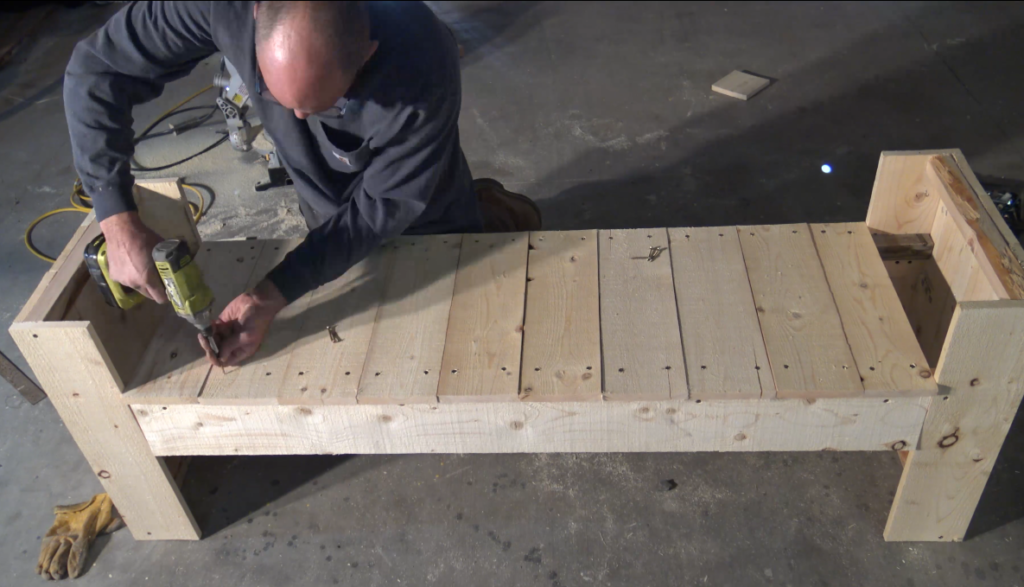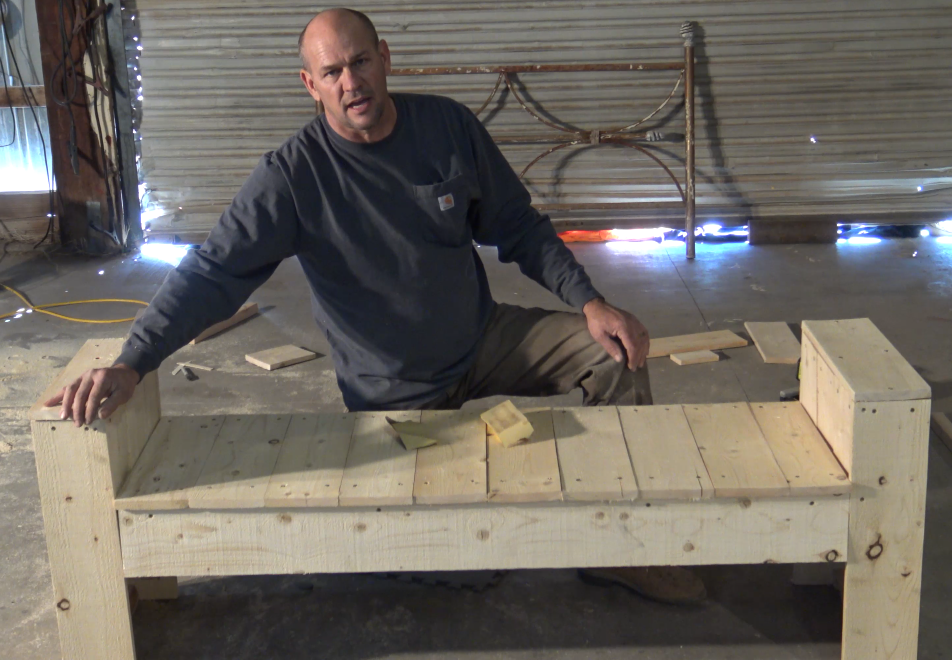 We thinned stain with acetone and placed in a spray bottle to stain the bench.  We used a mixture of gray and walnut.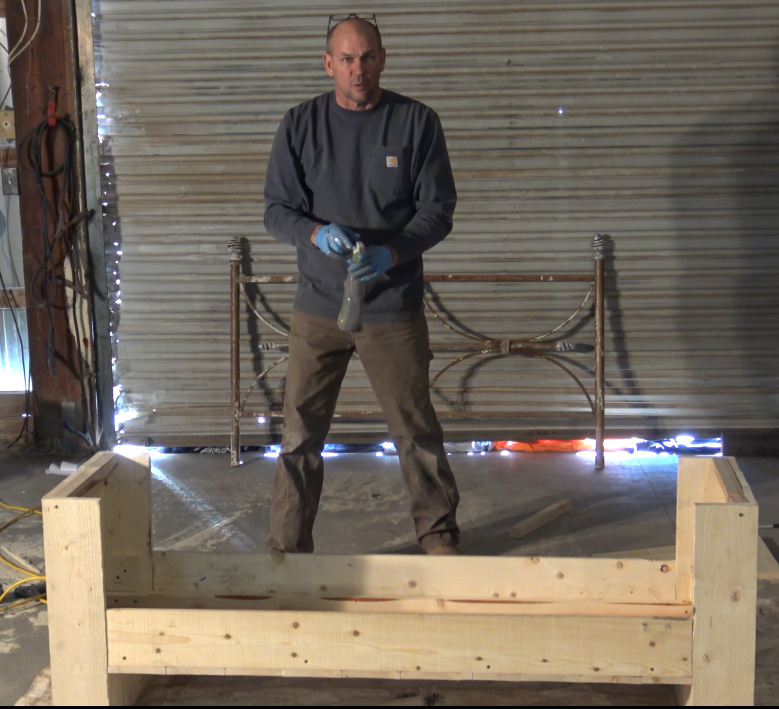 You may be able to use the existing holes on the headboard to attach to the wood arms of your bench.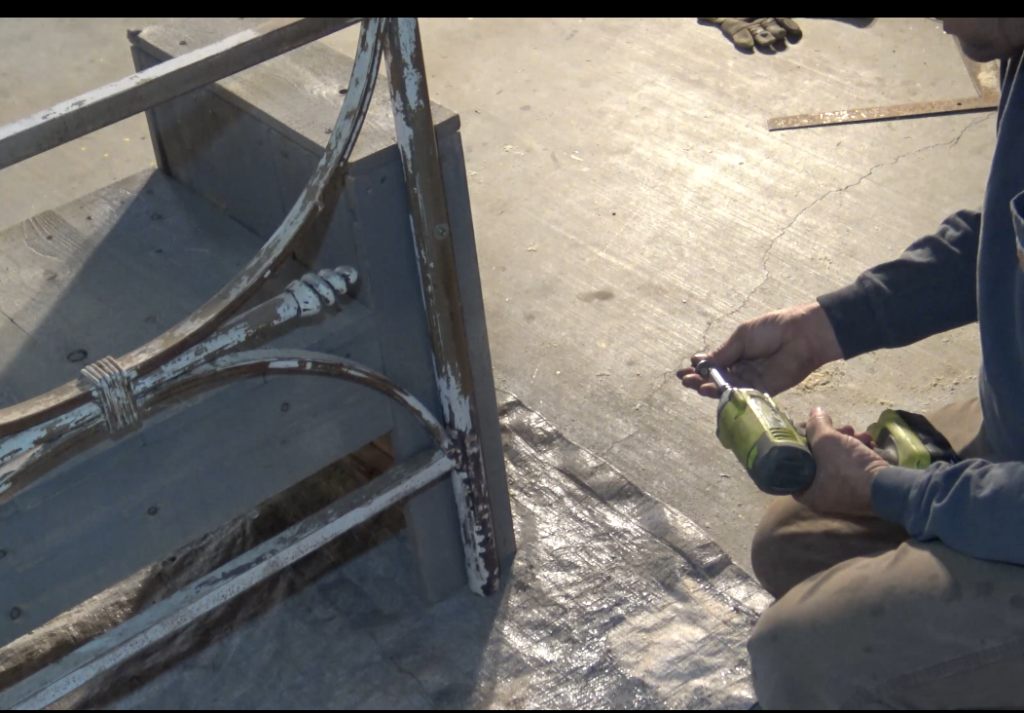 We LOVE our bench.  If you make a bench, we would love to see it!  Send us an email:  diyonthehouse@gmail.com.