With many houses having garbage disposals, it is only a matter of time before you may need to remove debris from inside your disposal.
Do Not Remove Disposal
First advice to note . . . do not remove the disposal from under the sink.  Ross has been a licensed plumber for over 22 years and has 100% of the time removed the debris using a flash light and needle-nosed pliers.
First Use Wrench
To un-jam a disposal, use the Allen wrench that is provided with the disposal to turn the motor from the bottom of the disposal.  Turn on disposal, to see if jam has dislodged.  If not, you will need to remove the debris.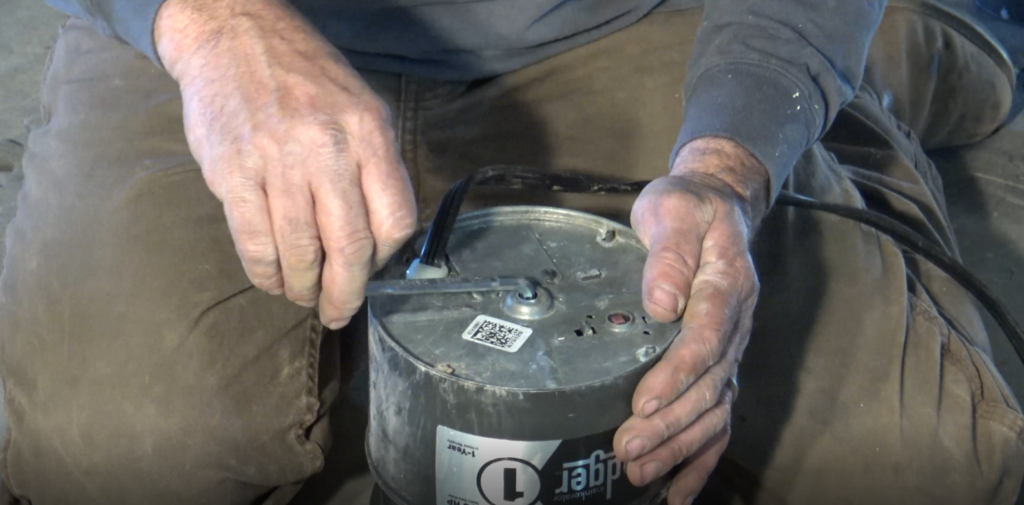 Use Flashlight and Needle-Nosed Pliers
Make sure the switch is off to the disposal.  Shine a flash light from the top of the sink and try to locate the object.  It will be wedged on the side of the disposal between the plate and the blades.  Use needle-nosed to remove the debris.  Hit the reset button on the bottom of the disposal and turn on the disposal and see if the noise is gone.  If it is still there, keep looking for a second item.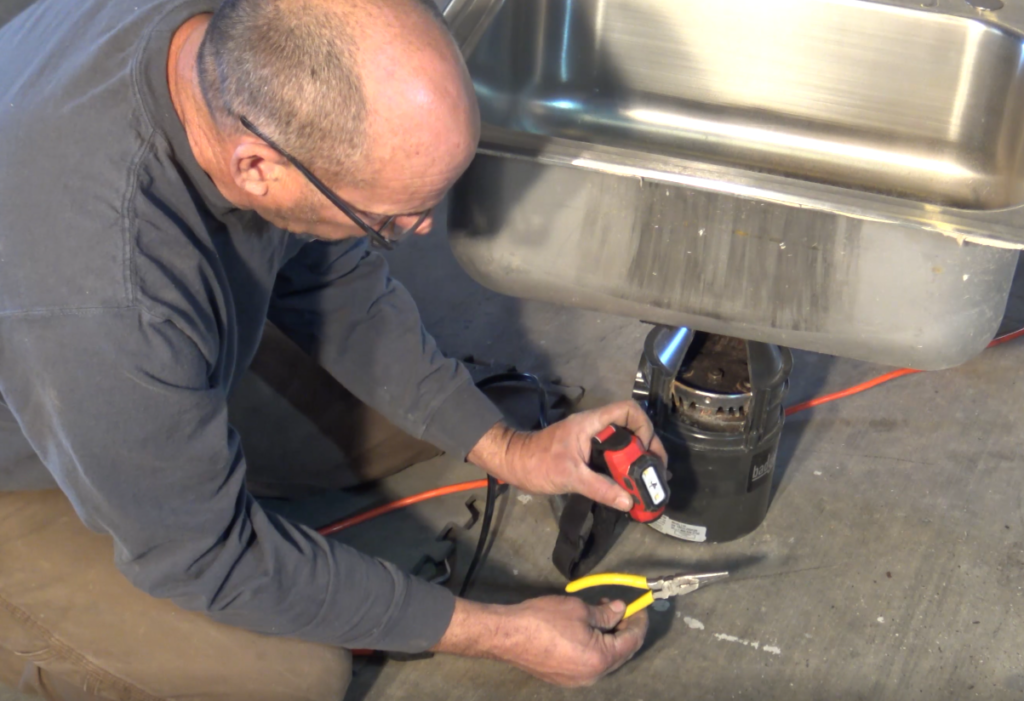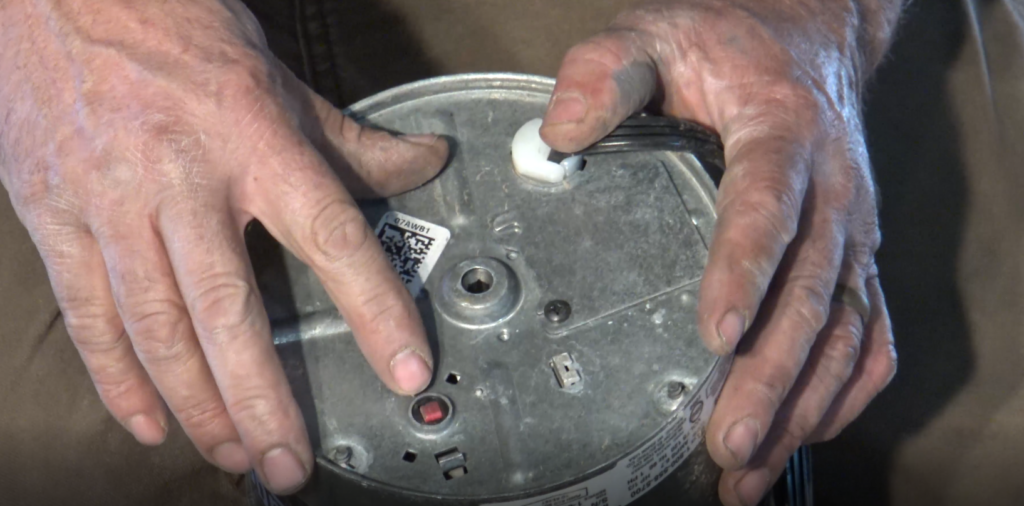 Disposal Blades
Here is a look inside a disposal.  the blades are fixed on the outside and the plate spins on the inside.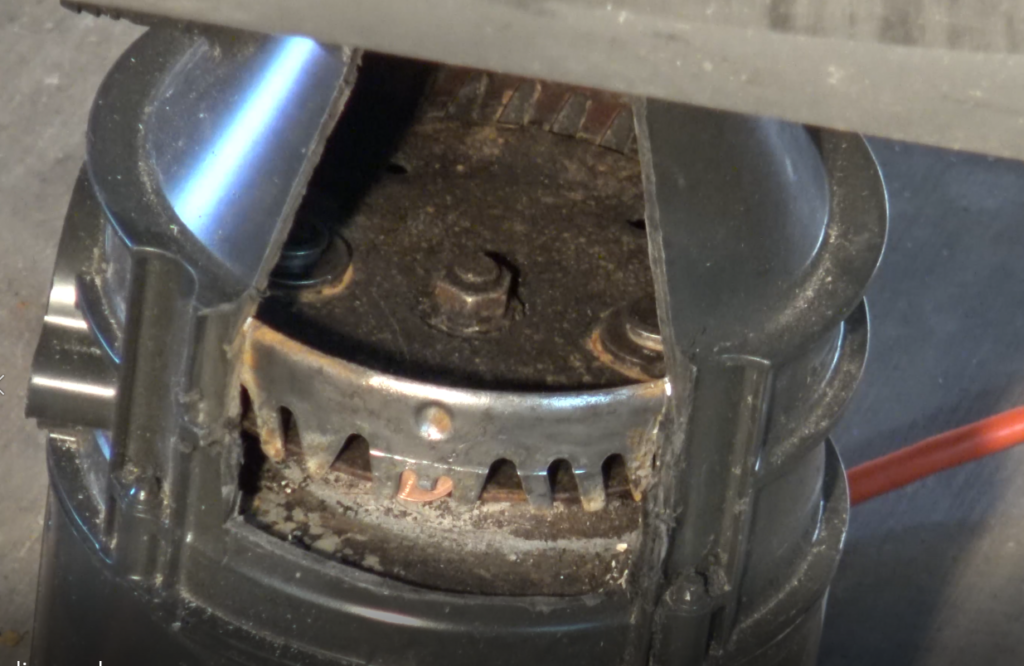 Thank you for visiting DIY on the House!
Great Deal on New
InSinkErator Disposal